1

8. Client Case Study - Fitness

Please Remember To Submit Your Assignment
Now that you're familiar with what DNAFit's fitness section of the reports deals with, it's your turn to put what you've learnt to the test. In this module you'll be given the opportunity to analyse a case study of a 30-year-old man who trains four times a week with the intention of building muscle mass. You'll be required to complete a written assignment giving him training advice based on his genetic results. Good luck.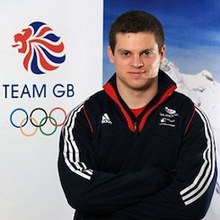 Former Olympian
Craig Pickering
One of only 8 people in the UK ever to be selected for both the summer and winter Olympic games, Craig Pickering is a British Olympic athlete in both the 100m/4x100m relay and in Bobsleigh. As an athlete, Craig is one of only 8 British athletes in history to have been successfully selected for both summer and winter games. With a career spanning every level of sporting success, Craig was forced to retire with a back injury in 2014. Craig is Head of Sports Science at DNAFit, helping inform and deliver the company's work with everyone from professional sports teams to absolute beginners with an elite ambition. Craig holds a BSc in Sport and Exercise Science from the University of Bath and is currently studying a professional doctorate in elite performance.