1

21. Obesity Risk Genetics
Obesity is a growing worldwide problem due to a number of factors. In this module we'll be examining the genes associated with a higher propensity for obesity as well as the effect that environment has on this. We'll also be looking at what increases or reduces obesity risk, in terms of nutrition and exercise. Personalisation of nutrition and fitness interventions will be looked at, as the effect of genes only goes so far in explaining the world's severe obesity concerns.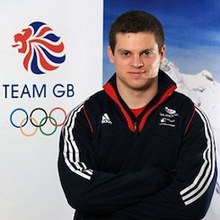 Former Olympian
Craig Pickering
One of only 8 people in the UK ever to be selected for both the summer and winter Olympic games, Craig Pickering is a British Olympic athlete in both the 100m/4x100m relay and in Bobsleigh. As an athlete, Craig is one of only 8 British athletes in history to have been successfully selected for both summer and winter games. With a career spanning every level of sporting success, Craig was forced to retire with a back injury in 2014. Craig is Head of Sports Science at DNAFit, helping inform and deliver the company's work with everyone from professional sports teams to absolute beginners with an elite ambition. Craig holds a BSc in Sport and Exercise Science from the University of Bath and is currently studying a professional doctorate in elite performance.