1

12. Food Intolerances - Coeliac
This module is focused on coeliac disease, the autoimmune disease which affects the small intestine. Here, you'll be given information about the worldwide diagnosis, symptoms, what it means for absorption of vitamins and minerals and the genes linked to the disease. Finally, we'll investigate what a gluten-free diet can mean for sporting performance and the issues that exist regarding self-diagnosis of coeliac disease and gluten intolerance.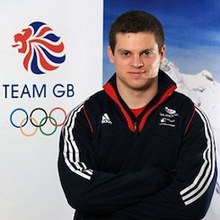 Former Olympian
Craig Pickering
One of only 8 people in the UK ever to be selected for both the summer and winter Olympic games, Craig Pickering is a British Olympic athlete in both the 100m/4x100m relay and in Bobsleigh. As an athlete, Craig is one of only 8 British athletes in history to have been successfully selected for both summer and winter games. With a career spanning every level of sporting success, Craig was forced to retire with a back injury in 2014. Craig is Head of Sports Science at DNAFit, helping inform and deliver the company's work with everyone from professional sports teams to absolute beginners with an elite ambition. Craig holds a BSc in Sport and Exercise Science from the University of Bath and is currently studying a professional doctorate in elite performance.