1

11. Food Intolerances - Lactose
Lactose intolerance affects 65% of all people and the tolerance is a genetically determined, evolutionary trait. In this module you'll be taken through the history and prevalence of lactose intolerance and the reasons behind why some humans are tolerant, and others aren't. Expanding on this, we'll investigate the genes associated with lactose intolerance, the symptoms of it and practical nutritional recommendations based on studies that you can offer to people who are intolerant. You'll also receive insight into other possible reasons as to people's response to lactose that are not genetic.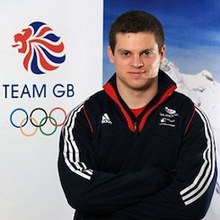 Former Olympian
Craig Pickering
One of only 8 people in the UK ever to be selected for both the summer and winter Olympic games, Craig Pickering is a British Olympic athlete in both the 100m/4x100m relay and in Bobsleigh. As an athlete, Craig is one of only 8 British athletes in history to have been successfully selected for both summer and winter games. With a career spanning every level of sporting success, Craig was forced to retire with a back injury in 2014. Craig is Head of Sports Science at DNAFit, helping inform and deliver the company's work with everyone from professional sports teams to absolute beginners with an elite ambition. Craig holds a BSc in Sport and Exercise Science from the University of Bath and is currently studying a professional doctorate in elite performance.